Disclaimer
Should you need clarification, or should you have any questions regarding this disclaimer, please email us at info@nodepositca.com.
Disclaimers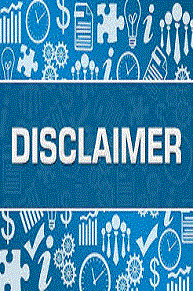 We provide the information found throughout this site in good faith and it is designed to be used for informational purposes only. Nodepositca.com cannot make any guarantees or warranties regarding the accuracy, reliability, and/or completeness of the information found within our website. Should you act based on the information found herein, please bear in mind these actions are at your own risk. We assume no liability for losses or damages you may incur as a result of using the information found within our site or any of the third parties you may access via our site.
You may find hyperlinks throughout our site that link you to third parties. Although it is our goal to only provide access to ethical, high-quality third party sites, we cannot control these sites' content and nature. The presence of these links does not indicate any affiliation with these third parties, and it should never imply any sort of recommendation for the products, services, or content found on those sites. Keep in mind that content and site ownership can change without warning or notice, and it may even occur before we have the opportunity to remove any bad or inappropriate links.
When you leave our site via one of these hyperlinks, the new site will be governed by different Privacy Policies, Disclaimers, and Terms that are beyond our control. Read over these pages before doing business with any third party linked to this site.
Nodepositca.com reserves the right to make changes to this page or any other on our site without previous notice.
Your Consent
By continuing to use this site, you hereby acknowledge you have read and consent to this disclaimer and you agree to its terms.