Privacy Policy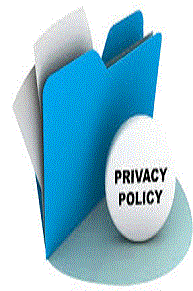 Your privacy is important to us. It is our policy at nodepositca.com to ensure that we respect your privacy as it relates to any information we collect from you throughout our website as well as any other sites we own and/or operate.
We do not ask for any personally identifiable information except as is required to provide a service to you. When we do collect this information, we do so fairly and lawfully, and we will always do so with your consent and knowledge. You will always be aware of the reasons why we collect your information and how that information will be used.
Information that we collect through our website is only retained long enough to provide the service you request. When we do store data, it will be stored using today's advanced technologies to prevent loss, theft, unauthorized access, copying, disclosure, use, modification, or any other form of breach.
Unless we are required to do so by law, we will never share your personally identifiable information with third parties.
In some cases, you may find links to external sites from our website. These sites are not owned and operated by nodepositca.com. We do not control these sites' content, and their practices may not be in line with our Privacy Policy, Disclosure, or Terms and Conditions. We accept no responsibility or liability for these sites and their practices.
You may refuse to provide your personal information to nodepositca.com, but in the event of your refusal, we may be limited in the services we can provide to you.
Your continued use of nodepositca.com indicates your understanding and acceptance of our Privacy Policy and the use of your personal information. Should you have questions, please contact us.