Which Casino Bonus is the Right Choice for You?
Learning more about the types of bonuses that are available to you in Canadian online gambling venues can make a tremendous difference in your bankroll and your ability to manage it. Whether you're brand
new to online gambling
or you're an old pro, these offers are sure to improve your chances of winning big.
What Is a Casino Bonus?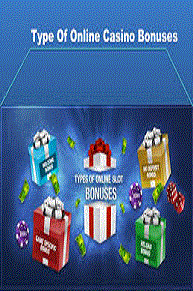 This is a promotion is a reward given to players in exchange for a variety of different actions. There are several unique options.
No Deposit - A no deposit offer may be given to you in exchange for creating an account with a new venue, as a reward for your loyalty or for referring a friend, and as a holiday gift.
Deposit Match - A deposit match is exactly what its name implies; it is a percent match of whatever you deposit up to a certain amount. If the offer is a 50% match and you deposit $100, you would have $150 I in your account, for example. This is also sometimes called a reload bonus.
Monthly - Some venues give players who log in a specific number of days each month some sort of reward, which may be a small sum of free cash, a number of free spins, and more. This is a very common bonus option throughout Canada.
Payment Method - Sometimes you might be given the opportunity to take advantage of a small percentage match - typically 5% or less - for using a specific payment method, such as PayPal or Mastercard.
High Roller - A high roller casino bonus is a reward given to those who spend above a certain threshold each month. Keep in mind that you may not have to deposit a large amount of money; in some cases, if you win big, you can gain access to a high roller reward for wagering those winnings instead of cashing them out.
Welcome Offer - Finally, the welcome award is often the most lucrative of all the options. It is given to brand-new players after creating their accounts, and it may consist of anything from free money to free spins - or perhaps even a combination of these.
Where to Find Your Casino Bonus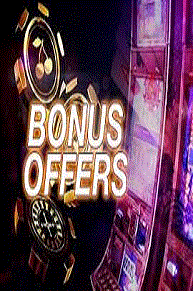 Casino bonus options are almost always listed on the front page of an online casino, so be sure to check here each time you visit for the latest options. There will also be a web page dedicated to rewards and promotions, and you may find far more options here than on the front page of the site. Some venues will email their patrons codes for very specific rewards based on their activity within the casino, so make sure these aren't going to junk mail and check them often.
Once you find the code associated with the promotion that works best for you, make sure that you read the terms and conditions associated with it. Then, either click the link to apply that offer to your account, or copy and paste the alphanumeric code into a special field on the website's "Checkout" page to gain access to those funds. Sometimes the offer will be added automatically, or you may need to contact customer service.
A casino bonus can be a great way to increase your bankroll and your chances of hitting that lucrative jackpot. Just be sure that you understand the options available to you - including any terms and conditions - so you won't be faced with any surprises later.